Lynnwood Retrievers
Deposit and Payment Information

__________________________________________________________________
               It is very important to us that our puppies go to homes that are safe, secure loving homes.  It is also important to us that our clients be proud of their puppy and the breeding behind it.
We are here to help you make a decision on a puppy that is right for you and your family.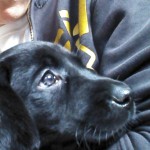 We do require a small non-refundable deposit of $500.00  when you send in your reservation.  (this deposit applies to the total cost of your puppy).  The balance is due when you come and pick up your new puppy.  The puppies are picked up at 8 weeks of age for before.
If the puppy of gender, and or color is not produced in the litter you have chosen, then your deposit will be moved to another litter of your choice.  We cannot predict how many and of what colors and gender will be available.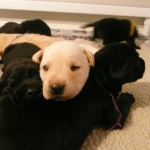 Here at Lynnwood Retrievers we highly recommend you sending in a deposit to hold a puppy.  The reason for this is because we have quite a large demand for our puppies, and most of our litters have deposits and are already spoken for before they are born.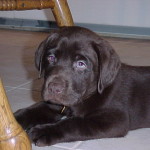 Please contact us for any additional information.
We can offer via email photos of puppies, parents, etc.
We would like to help make your decision easier.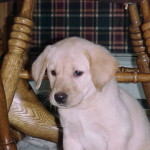 We except these forms of payment: Check, Money Order and Certified Bank Check. 
                                   We also except PayPal for your convenience.                                      (PayPal will charge you a fee for this service)  

*****FINAL PAYMENT****
We can only except cash or money orders for the final payment
sorry for any inconvenience

Please NO CHECKS for Final Payment

*Note: If you are unable to pick up your puppy on the day of pick-up, there will be a $10.00 a day kennel fee for your puppy that will start the following day.